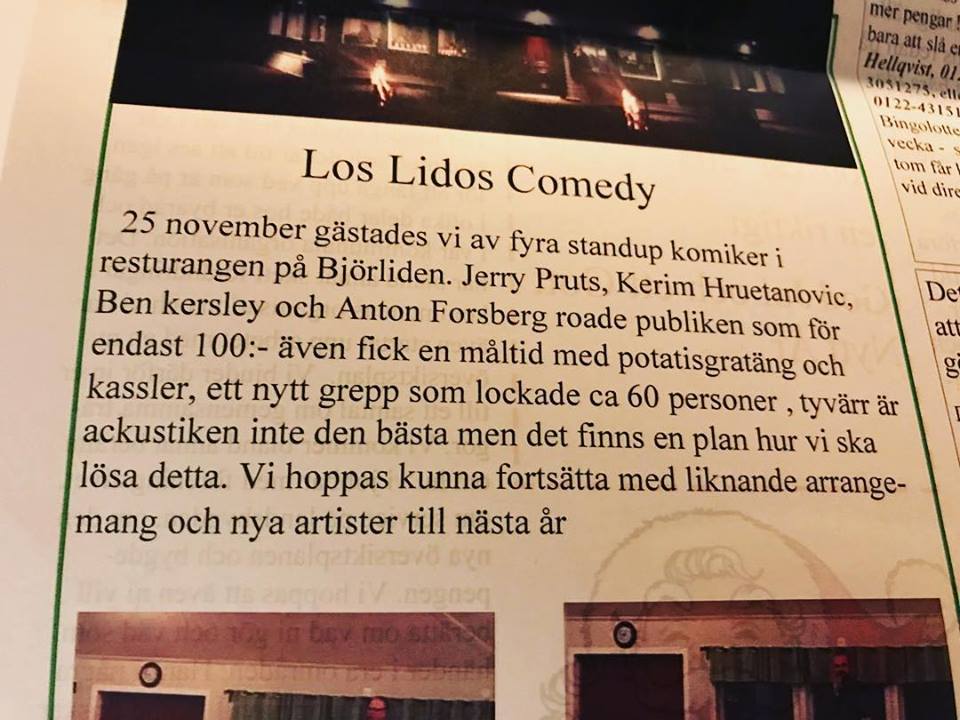 They say you should never read reviews, but when GIK Nytt, the heavyweight organ that is the source of all news in Grytgöl writes about you, you pay attention!
A few weeks ago, I was asked to gig in a place that I assumed to be in the Back of Beyond. An assumption that was wrong, as the place turned out to be just outside the Back of Beyond and indeed, managed to make the Back of Beyond look like a buzzing metropolis. Even the name, Valhalla, a place which in Viking legend, where the heroic dead meet to tell tales of battle, did not prepare me for the reality.  
You can read about my version of events in Valhalla here. 
Their version of how the night went has just been published. And as a comedian, it's good to know that you made an impression. It's also good to know that your performance stayed in the mind of the reviewer as much as the potato gratin. It's not a competition, but inch for inch, the potato gratin has received just as much of a dedication as my performance. 
Grytgöl. I love you. I want to come back. But next time, no potato gratin. Valhalla just isn't big enough for both of us!  
********************** 
If you've enjoyed this blog post feel free to share it!
I really enjoy blogging and if you really enjoy it too you can always 'buy me a coffee' by clicking on the button below! 
And while you're here, have a look around my website and find out more about what I do!