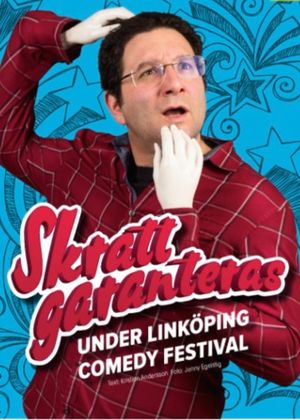 Having tiny little hands is good for only a few things: Cleaning the inside of a clarinet, clapping enthusiastically without making too much noise, knitting a scarf for a gerbil and being the president of the USA.  
All of these are on my bucket list, so when I was interviewed for Nolltretton magazine the other day, I insisted on one thing. That I would only oblige if they could provide me with some extra small hands. As everyone knows, it's vital that you have full control of your public image nowadays and if anyone found out that I have normal sized hands, then my ambitions for knitting, cleaning of woodwind instruments, rodent couture and becoming the ruler of the Free World would be out of the window - I can live with the indignity of rumours of being a noisy clapper. 
And I think it was a pretty good job. You can only see that they aren't my hands if you look really closely. 
So anyway, I was interviewed about The Linköping Comedy Festival which starts in just over a week, or just under two weeks, depending on how pessimistically or optimistically you count the weeks.
Read all about it! (as they say) and then buy tickets! www.lkpghaha.se
I think it'll be a good one - Smaller and more compact than last year, but fun and interesting with a line up that includes myself, Beta Comedy, Presens Impro, Ola Aurell, Evelyn Mok, Isak Jansson and Sandra Ilar!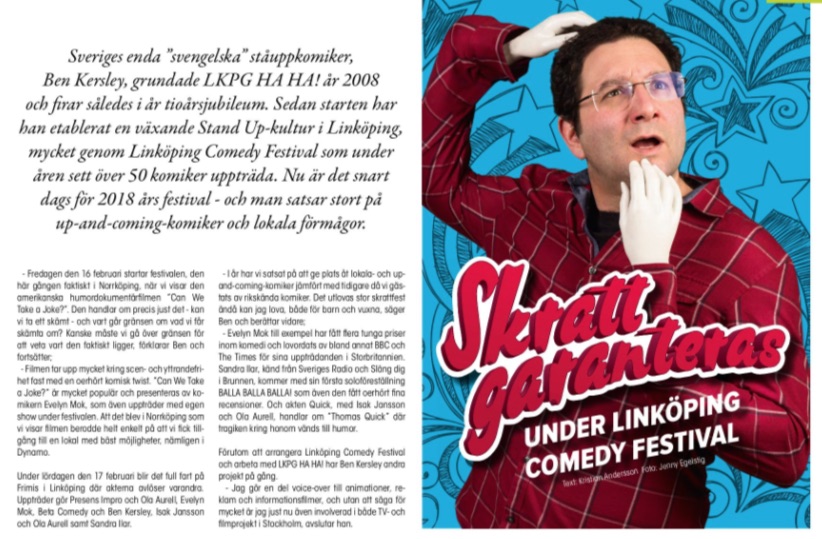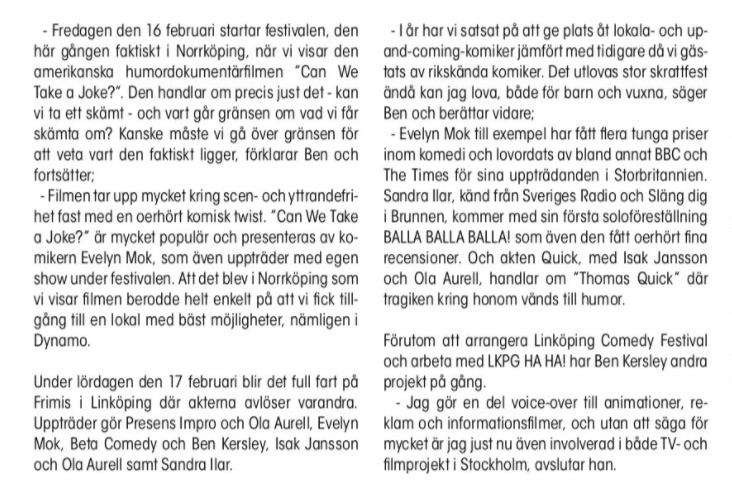 ********************** 
If you've enjoyed this blog post feel free to share it!
I really enjoy blogging and if you really enjoy it too you can always 'buy me a coffee' by clicking on the button below! 
And while you're here, have a look around my website and find out more about what I do!