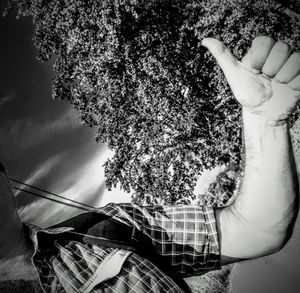 When I was about sixteen, my mum bought me a copy of a book called 'The Hitch-Hiker's Guide To Europe'.
I wasn't sure if giving it to me was a subversive act by my mum, a gentle nudge towards a Rock and Roll lifestyle, or if she bought it because it was slightly cheaper than Berlitz. Either way, I devoured it.
I should add that I have never really fully immersed myself in the full Rock and Roll lifestyle, but like many, I have lived it vicariously via music, comedy, film and art. 'The Hitch-Hiker's Guide To Europe' was exactly my sort of book. A window into other people's crazy adventures which served both as an inspiration to let go and also as a warning not to go too far. For example, I may have watched 'Easy Rider' a number of times, but the closest I have come to living the dream was riding a moped after drinking three cups of strong coffee. 
First published in 1971, 'The Hitch-Hiker's Guide To Europe' by Ken Welsh is a classic, and is said to be one of Douglas Adams' inspirations for 'The Hitchhiker's Guide To The Galaxy'.
The book was a mix of travel advice, history, tales from the road, and semi-legal scams. The main theme was how to travel as extensively as possible, as cheaply as possible. There was so much in there, from advice on how to avoid being bitten by Italian police dogs when they catch you sleeping in the park, to using some of the guide book as toilet paper when you'd run out (The Belgium/Luxembourg section was suggested), to advice on travelling behind the Iron Curtain - The travel advice for Albania was 'Forget it'. 

It is, of course, now sadly out of print with the last edition published in 1996.  
In my late teens, I hitched quite a bit. To Scotland, to London, to Leeds. I travelled through France to Spain and when I lived in Hungary and Romania, it was the quickest way to get about. Hitching was sometimes dangerous, sometimes boring, sometimes quick and sometimes ridiculously slow, cold, wet and pointless. But hitchhiking was always an adventure and a way to meet people, often weirdos admittedly, but weirdos that I would never have otherwise met. I never once got brutally murdered, plus, I've got some great tales from the road.... 
I really hope 'The Hitch-Hiker's Guide To Europe' is still gathering dust on a bookshelf at my parents' house, it would be lovely to flick through it again and see how much it  has dated since the fall of The Iron Curtain and the rise of the Internet. 
I haven't hitched for years, but on Sunday, I gave it a go again. I'd dropped my son off at Scout camp in a field in Småland via trains and buses with no real plan of how to get back to civilisation. I needed to make my way to Kalmar, about 30km away with no buses and only a pair of thumbs. I was like a short, hairy Uma Thurman in Even Cowgirls Get The Blues.  The weather was fine: Hot but not too oppressive and I had a good few hours till sunset. 
I'm not sure people hitchhike anymore. It's a dying art and I've been trying to work out why.
There's social media and ride sharing apps, which are efficient and probably much safer, but take out the thrill of the unknown and the unexpected. But more than that, I think there is a greater sense of danger or perceived danger and a suspicion of strangers. Maybe it's justified and maybe not. I'm not sure. Are we living in a more dangerous world today? I don't know. 
I know that when I have driven alone, with room in my car, I probably would pick up a hitcher, but I don't think I have seen anyone with their thumb out for years. Is the demise of the hitchhiker due to hitchhikers' fear of drivers or due to drivers' fears of hitchhikers?
In the rural surroundings of Småland, I stood, thumb out, trying to look cuddly enough not to look like a psychopath, while simultaneously looking dangerous enough to put off any psychopaths from picking me up. It started coming back to me, how much fun hitchhiking was.
Here I was in the middle of nowhere, with the sun low in the sky over a golden wheat field as I snaffled some blackberries from the side of the road. Quite a few cars had driven past with empty seats and disapproving stares and I didn't know if I would be there for another ten minutes or another hour or two. And it was liberating. Life on the road. 
It was almost a disappointment when I got picked up by two 'straights' (To use a term from 'The Hitch-Hiker's Guide To Europe') driving a Volvo.
They dropped me off in the outskirts of Kalmar and I walked the last couple of kilometres into town. I followed the map on Google Maps, and as I walked, I listened to music on Spotify and booked somewhere to stay using Booking.com.
No asking strangers for directions, no acoustic guitars and no sleeping on park benches. Travel may be a lot safer and predictable nowadays, but it's not nearly so much fun.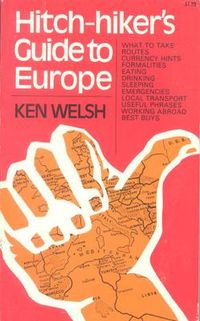 ********************** 
If you've enjoyed this blog post feel free to share it!
I really enjoy blogging and if you really enjoy it too you can always 'buy me a coffee' by clicking on the button below! 
And while you're here, have a look around my website and find out more about what I do!