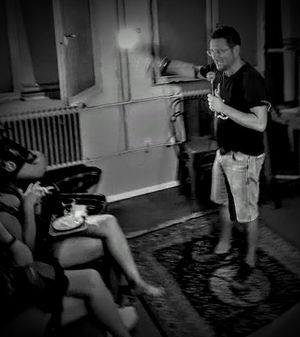 As the title to this blog post suggests, I did a gig last night in a cellar in Norrköping and it was sweaty.
Not much more needs to be said. Nothing beats stand up in a sweaty cellar. 
Thank you to Kerim who runs Va Sjutton at Café Broadway in Norrköping. And thanks to Anton Forsberg for filming this short clip. Enjoy: 
********************** 
If you've enjoyed this blog post feel free to share it!
I really enjoy blogging and if you really enjoy it too you can always 'buy me a coffee' by clicking on the button below! 
And while you're here, have a look around my website and find out more about what I do!