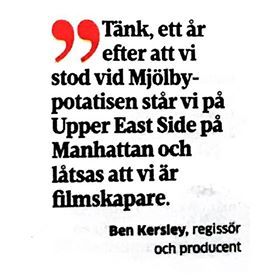 Just a quick one to say that I am on my way to New York to attend the Nordic International Film Festival (NIFF) where we'll show a few scenes from the film, which is now called 'Big in Sweden' . If you happen to be in Manhattan on Saturday, drop by and say hello.
If you happen to be in Mjölby this Saturday, perhaps you should look deeply at yourself and how you wound up there in the first place and what you can do to get the hell out. 
I'll also be making my stand up debut in New York.. So will hopefully find some time to blog about that too. 
In the meantime, here's a lovely article about the film in Norrköpings Tidning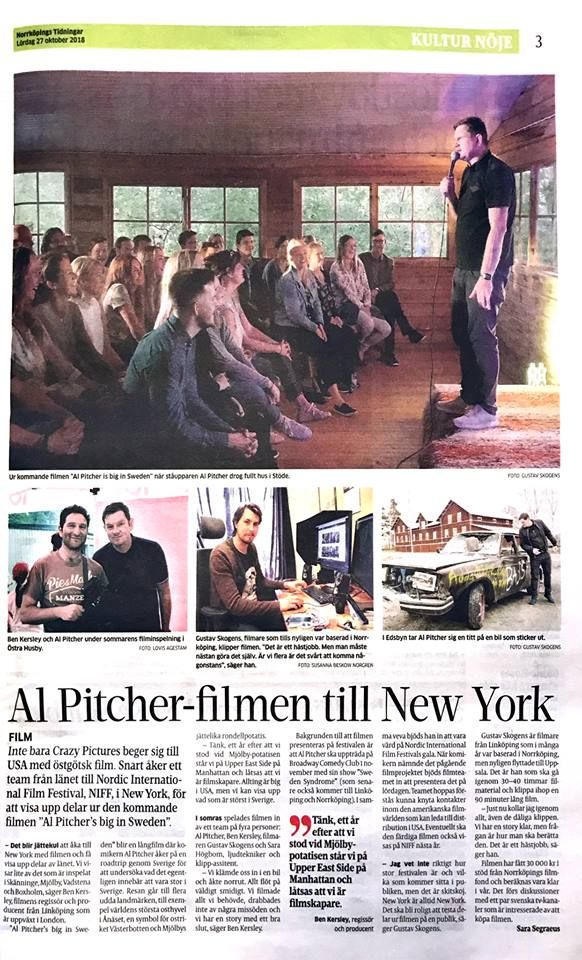 ********************** 
If you've enjoyed this blog post feel free to share it!
I really enjoy blogging and if you really enjoy it too you can always 'buy me a coffee' by clicking on the button below! 
And while you're here, have a look around my website and find out more about what I do!