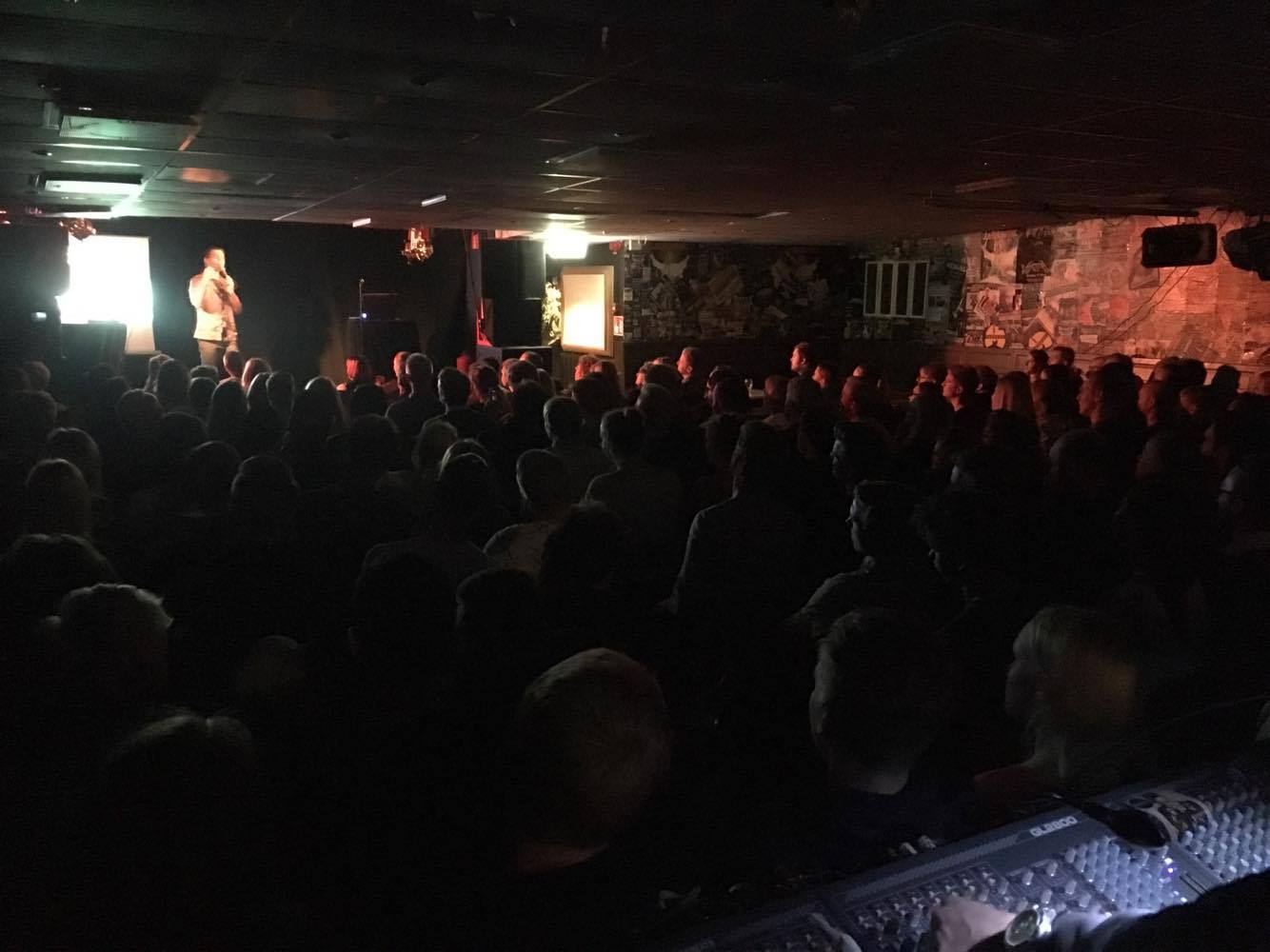 Autumn season kicked off last night with the premiere of Messiah Hallberg's tour show - Den Missförstådde Profeten (The Misunderstood Prophet).
It was also a premiere for me, it being the first time I'd ever put on a gig at L'Orient. Things went well, we managed to cram in over 230 people into the venue, most of whom sat comfortably. As usual it took a long time to get everyone in, largely due to the obligatory wardrobe. As a result we started about 20 minutes late, which in the great scheme of things isn't too bad. Same problem on the way out with such a small wardrobe and so many people needing coats. Still, never mind - We had a great gig and considering that one month ago, I was ready to cancel due to the implosion of The Crypt, I think we can call last night a success. For all of L'Orient's shortcomings, everything can be forgiven for the owner, Sami's, unbelievable level of optimism and enthusiasm. 
So the show? The show was excellent. It kicked off with Sandra Ilar who did a really strong 20 minute set. Then Messiah came on and delivered a blistering 90 minute set which didn't let up in the laughs. I've always thought Messiah was excellent, and every time I see him he just gets better and better. So yes.. Go and see his show if you get the chance. 
The show got a great review in Corren too. Which you can read here. 
At the end of the night there was a moment of sweet farce, where the guys from Monstera (Great to meet you btw!) realised that the flowers they had ordered to be delivered to L'Orient had actually been sent to The Crypt by mistake, the pub where the gig was originally booked - After the gig, high on the joys of a successful, sold out premiere, they rolled up to (a presumably half empty) pub and asked if they could have the bouquet of flowers. I wasn't  there to witness it, but believe me, I have imagined how sweet this must have looked.
Next show with Monstera in Linköping is 19 October at Forumteatern and AMK morgon - Tickets here: http://amklatenight.se
And if you want to go and see Messiah on tour, and you really should, tickets and dates are here: www.messiahhallberg.se