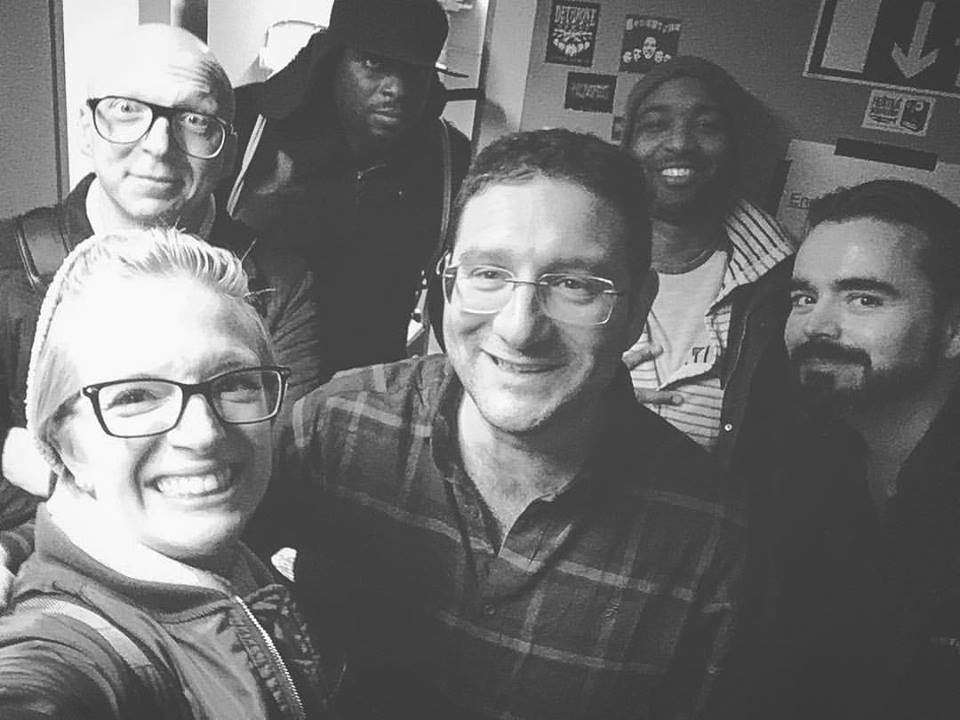 Last night the US of A came to Linköping in the form of Team Amerika. Even though they cheated a bit by having Englishman Ben Richards (who was hilarious), they brought a slice of America to the stage at L'Orient. 

Great show by (From left to right in the photo, with me in the middle) Kathryn Le Roux (photo cred), Ben Richards, Yemi Afolabi, Jonathan Rollins and Ryan Bussell. 
You can follow them on Facebook here 
********************** 
If you've enjoyed this blog post feel free to share it!
I really enjoy blogging and if you really enjoy it too you can always 'buy me a coffee' by clicking on the button below! 
And while you're here, have a look around my website and find out more about what I do!