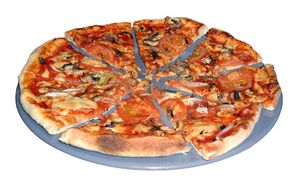 I was in Stockholm earlier this week to talk to a few people about next summer's film project. Some small knockbacks, but also some very positive feedback and enthusiasm about the film - The overall picture is that it shouldn't be a problem to get the financing to go out and film in the summer. 
The pilot was well received by the people I showed it to. However, I think it needs to be recut into a 'trailer' rather than a 'pilot'. This is partly because a trailer is shorter and sweeter and leaves the audience wanting more, whereas a pilot has complete narrative arcs. But also as having hovered behind the person I was showing the film to in a busy Urban Deli on Sveavägen with a coffee in my hand, watching over their shoulder while they watched, laughing with headphones, it did seem a bit weird as it just felt like I was just watching someone else's computer without being invited. So back to the editing suite for Gustav!
Other than that, while in Stockholm I did quite a nice voiceover for a tech app. Looking forward to seeing it with the animation.
I also ate a pizza. Not so amazing but as I left with my pizza box under arm the elderly Italian owner looked at me with doe (dough?) eyes and said "It's been a while". It's true, I hadn't been there for over two years. Nothing like a boost to the ego to know that you have a special place in the heart of a pizza baker. 
As I jumped on the train to head back south, I got a phone call to say that a programme idea that Al and I had worked on about 18 months ago and had been roundly rejected was all of a sudden of great interest to a production company. Cool. 
Back in Linköping, I've been trying to tie up the loose ends for the Linköping Comedy Festival 2018. It'll be a short and sweet one this year and may even have one night in Norrköping due to a lack of suitable venues here in Linköping. Ridiculous, but that seems like a practical solution to a simple problem (and also a perfect metaphor for Linköping's cultural life) 
And lastly, I helped out Johanna Wagrell and Johan Hurtig with their show Är du sur? in Norrköping. It was great fun and it's coming to Linköping next week, so check it out if you get the chance. Tickets here
********************** 
If you've enjoyed this blog post feel free to share it!
I really enjoy blogging and if you really enjoy it too you can always 'buy me a coffee' by clicking on the button below! 
And while you're here, have a look around my website and find out more about what I do!