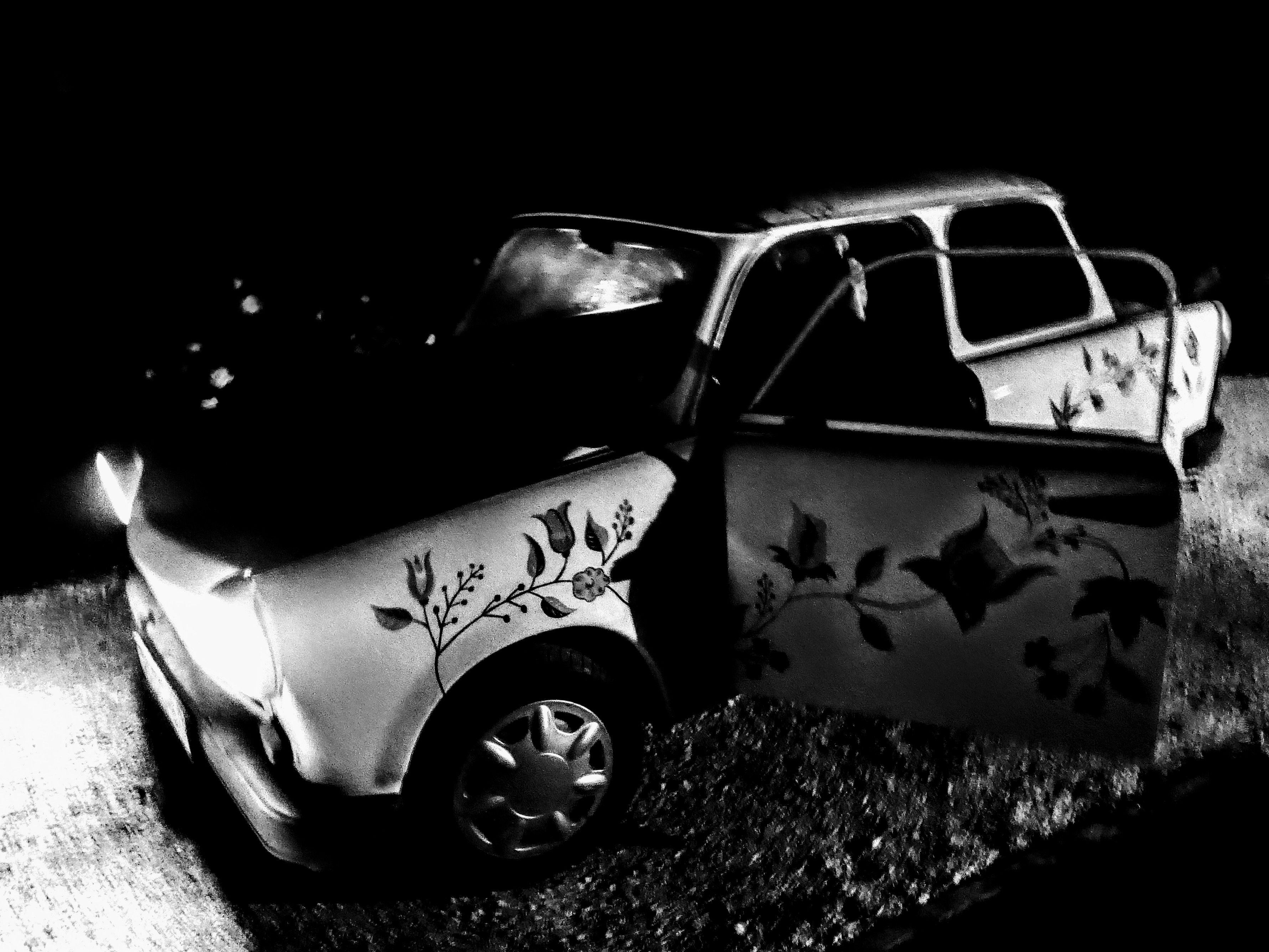 It's almost fifteen years since I was last in Hungary. And about twenty- five since the small town of Tiszafüred was the place I called home. Back then it was like the Wild West, a step back in time, there was a sense of lawlessness and laissez-faire. It was always a surprise if things didn't work out in one way or another, but it was an even bigger surprise when they did. 
This weekend I was back. Today things are different, but perhaps not so different. 
Straight off the plane, I picked up my hire car, booked online. I was expecting a brand new, shiny, Fiat. What I got was a battered old Dacia. Damn that small print:  'or similar'.  In many ways the Dacia was 'or similar' to a car. For an aluminium box on wheels, it did a pretty good job of looking like a car and sounding like a car. Unlike a car though, the boot didn't close, the seats were made of sponge and the driver's door clunked and wobbled and almost came off in my hand. The guys in the rental office offered me a screwdriver, and assured me it would be fine.
'What's the worst that can happen?' grinned the friendly souls whose job it was to wave tourists off in their newly hired aluminium boxes. 
This made me feel better. What indeed was the worst that could happen, driving a car at 130km per hour? And who needs doors anyway? We laughed, we slapped each other on the backs and we bonded. We bonded in the way that tourists straight off the plane bond with car rental guys who have just handed you the keys to your own funeral.
As I set off, he looked me in the eye and asked me how far I'd be driving. 
'Couple of hours', I said
'Good luck. And make sure you wear a seatbelt', he told me earnestly, exonerating himself from his own part in my inevitable Death by Dacia 
................
I drove carefully and arrived after dark. I can't begrudge the people of Tiszafüred their march towards modernity, but on the edge of town, where once there were fields there was now an array of brightly lit supermarkets and petrol stations. What was wrong with the only shop being the state run 'ABC' shop which grumpily sold everything you could want, as long as all you wanted was bread by the kilo, hard cheese, a couple of paprika and milk in plastic bags? Yes, milk in plastic bags was a thing. 
I checked into my Bates Motel style B&B. (The less said about this the better; instead here's a little collage to give a sense of flavour) and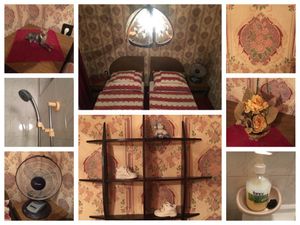 I set out into the streets of Tiszafüred to try and find my old haunts and my old mates, who I fully expected to still be sitting drinking in the same old pubs, ready to continue the party. 
But things had changed. The streets were empty and where once my Friday nights had been filled with young people out drinking and running riot, the town was dead. Nothing. Even the barking dogs seemed subdued. The smell in the air was different. it just wasn't the same. Where was my Proustian madeleine? 
It just felt like a small Hungarian town, but it was no longer MY small Hungarian town. 
.....
The next morning I got up earlyish and went for a wander. New buildings everywhere. My old apartment, torn down and rebuilt as fancy apartments. The crumbling Soviet era concrete block, with uneven floors and windows that rattled in the wind, gone forever. 
Past the campsite where a German Shepherd called Dolly stood guard, chained and barking. I used to buy salami for her, to make her like me. Like all killers, she was weak-minded and easily bribed. But at the campsite, there was no Dolly and the entrance had been renovated and extended and now looked welcoming and professional. It was now a place that said 'Holiday' rather than 'Incarceration'.
In the centre of town there's a water tower, which can be seen from miles around. When I lived there, it was iconic. Not just because of its size, but because Coca Cola had been allowed paint the cylindrical water tower with their logo, in exchange for an unknown, but probably outrageous, amount of money. (Outrageously large for Hungary and outrageously small for Coke).
For miles and miles around (There are no hills in that part of the country) you could see this giant can of Coke. Most people loved it and some even painted their own, homemade, and slightly wonky, coke logos on their buildings to show that they had also made it big. As I remember, the only ones against it, were the local Anarcho-Syndicalists. They were radical and had dreadlocks and had spent time in Berlin and Amsterdam. They had made it their mission to change the world one step at a time by opening a T-Shirt printing company specialising in Anarcho-Syndicalist T-Shirts. They also printed wedding invitations and birthday cards, but this was, they stressed, only to keep them going until the revolution came and weddings and birthdays would be abolished. 
Their number one seller (I know they sold at least one, which I gave to my sister as a birthday present) was a T-shirt with the image of the Coca Cola water tower being kicked to the ground by a masked, petrol bomb wielding, anarchist. It had the logo 'HAGYJA KOLONIALIZMUST!'. A phrase that really stuck it to The Man! That is of course assuming The Man, no doubt a big fat American, could speak Hungarian. I always thought it would have been much more effective if they had written their message in English - 'STOP COLONIALISM!'. As it was, the message just looked like a person who didn't like Coke. A type 2 diabetic, perhaps. 
And here's the thing: Twenty-five years later,  the Anarcho-Syndicalists have sort of got their wish. The giant Coca Cola is no more. It's been painted over.  Replaced by Pepsi.
It's a small step but the revolution was never going to happen overnight.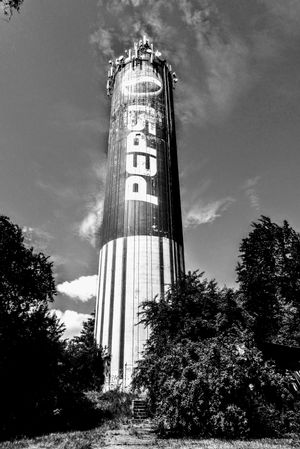 Coming soon - Hungary Part Two - The Western Pub.  
********************** 
If you've enjoyed this blog post feel free to share it!
I really enjoy blogging and if you really enjoy it too you can always 'buy me a coffee' by clicking on the button below! 
And while you're here, have a look around my website and find out more about what I do!