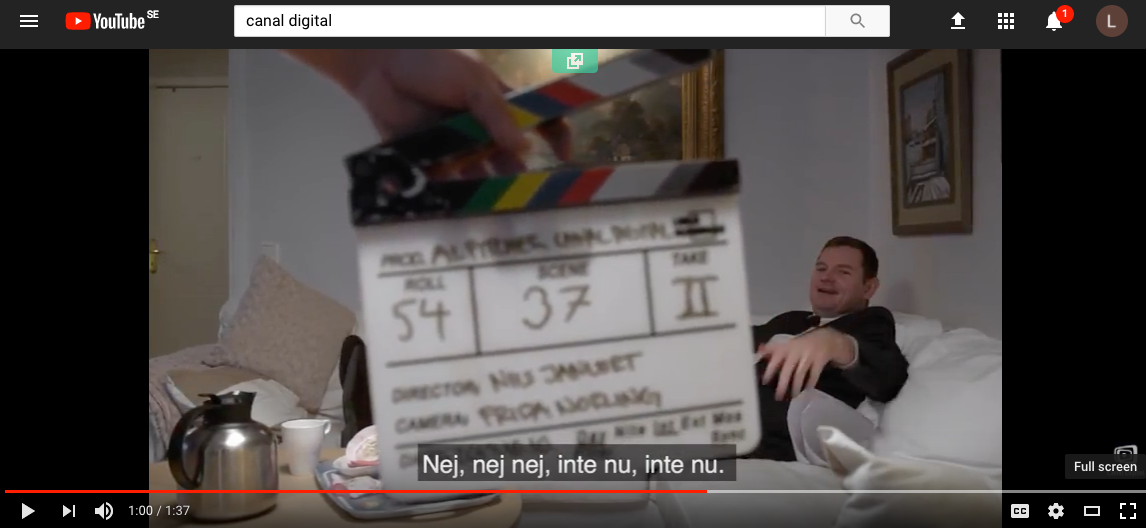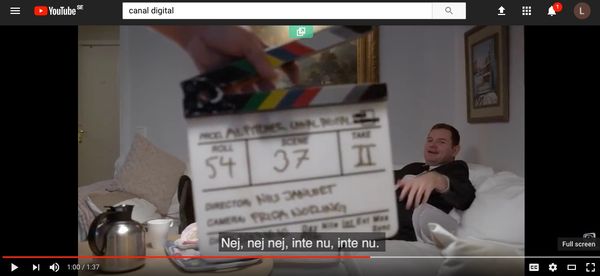 Over the last month or so I've been working on a few scripts for Al Pitcher and Canal Digital.
The brief was: Al Pitcher tries out Swedish things - the twist being that the things he tried out also swung back to Canal Digital. The first of the films below is more of a straight up ad, but never mind that, I think it worked out pretty funny. 
It's been an interesting process of back and forth between client, production company and writer. Working with tight deadlines has been fun - I tend to do a little harrumph and then get on with the writing. The pressure of needing to deliver quickly actually means that some pretty good jokes are squeezed out. It's a good way to write as, a bit like improvising onstage, you tend to go with your instincts. The difference being, that more like writing prose, there is still time to edit and fine tune - Although that editing time is usually an hour or two as opposed to a week or two. 
So here are a couple that are out there already. I like 'em. See what you think: 
********************** 
If you've enjoyed this blog post feel free to share it!
I really enjoy blogging and if you really enjoy it too you can always 'buy me a coffee' by clicking on the button below! 
And while you're here, have a look around my website and find out more about what I do!