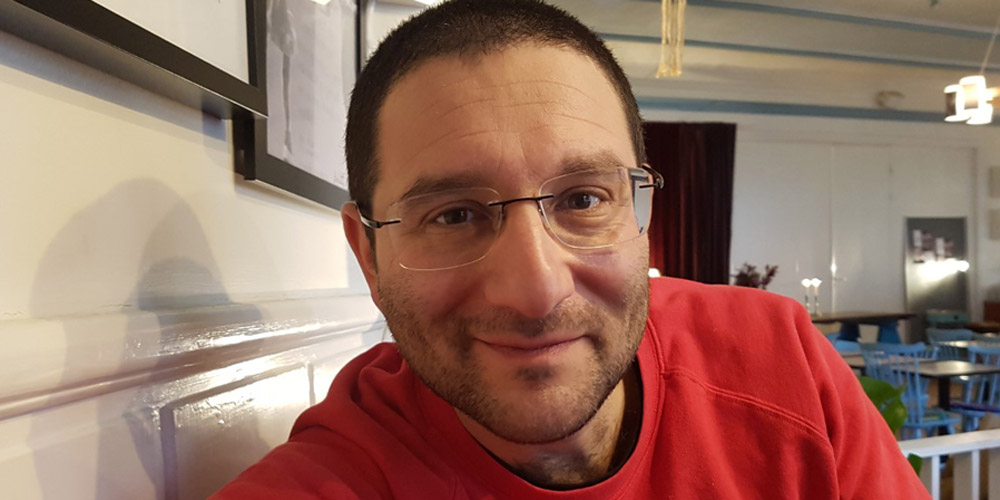 The Linköping Comedy Festival 2018 juggernaut is shifting into gear - All the acts are now booked and ready to go, there's a couple of sponsors and the press is starting to prick up their ears. First off the blocks was Linköping News. I had a nice cup of coffee with Jerry Prütz, Linköping's greatest polymath - Musician, comedian, badger wrestler and journalist. I should add that I was a bit rude about Linköpings Filmsalonger in the interview - I said that their fax machine wasn't working. I made this up .. Their fax machine may well be working, but it may be that nobody there knows how it works. 
Other than the dates, the main thing is that one of the nights for Linköping Comedy Festival will be in Norrköping. This is because while trying to get a venue sorted in Linköping is like pulling out your own teeth, getting a fully equipped venue in Norrköping that suited my needs was as simple as a phone call with the questions - What date? What time? Can you pay five hundred kronor? - So one of the dates will be there - Congratulations Norrköping! 
You can read the article here at Linköping News
One thing that's worth noting is that I look a bit more jolly than the last time I was in the paper. Probably feeling a bit more mischievous 
********************** 
If you've enjoyed this blog post feel free to share it!
I really enjoy blogging and if you really enjoy it too you can always 'buy me a coffee' by clicking on the button below! 
And while you're here, have a look around my website and find out more about what I do!