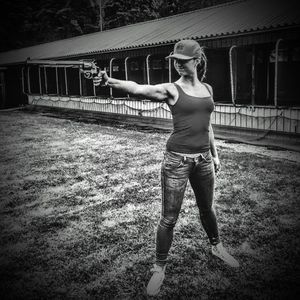 In a few weeks, it's election time in Sweden. What I have learnt over the years is that local politicians don't really do a lot. There's a lot of scratching of balls and drinking of coffee, with the occasional clipping of a ribbon at an opening ceremony. 
Four years ago, I was in the mood for mischief and made this video. It was meant as satire, but after four years, I suspect that the grey fella's message was taken at face value. 
If you look up The Peter Principle in a dictionary, you just find the Linköping Kommun logo. To be fair, not everybody rises to their own level of incompetence, some jump ship, others don't even get that far. 
Of those elected in 2014, some never managed to turn up to fill their seats on the council, some promptly realised that they could get better more challenging jobs outside of Linköping and some became embroiled in a sex scandal with armed robbers (true).
It's the ones who stay for more than a decade that scare the shit out of me. 
Faced with their own fatuous inanity, most politicians maintain the facade and spend their time tub-thumping with morally earnest posturing, furrowed brow, eyes that pretend to care, and always followed by the inescapable stench of their cold dead souls. 
Or they just go for it, stick two fingers up to the world and have a bit of fun. They go full punk, they go rogue, they go YOLO.
In Linköping there's one politician from a minority party who has gone full Hip Hop. Short of Dr Dre standing for the local parish council, this is as good as it will ever get. Check it out. The Guns, the Bitches and the Bling. BOOOOYAH!  
I challenge anyone to look at these photos and find a single reason why you wouldn't vote Skyttedal. It's like a Nordic Wu-Tang Clan are planning to take over the Town Hall. I haven't read her manifesto and quite frankly I don't plan to, as I know it only contains the words "Bring Da Ruckus! Bring Da Mothafuckin' Ruckus!"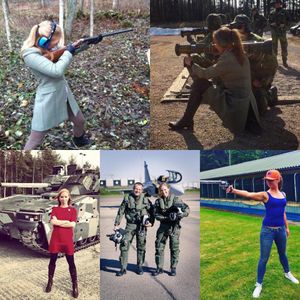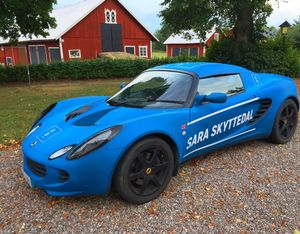 ********************** 
If you've enjoyed this blog post feel free to share it!
I really enjoy blogging and if you really enjoy it too you can always 'buy me a coffee' by clicking on the button below! 
And while you're here, have a look around my website and find out more about what I do!