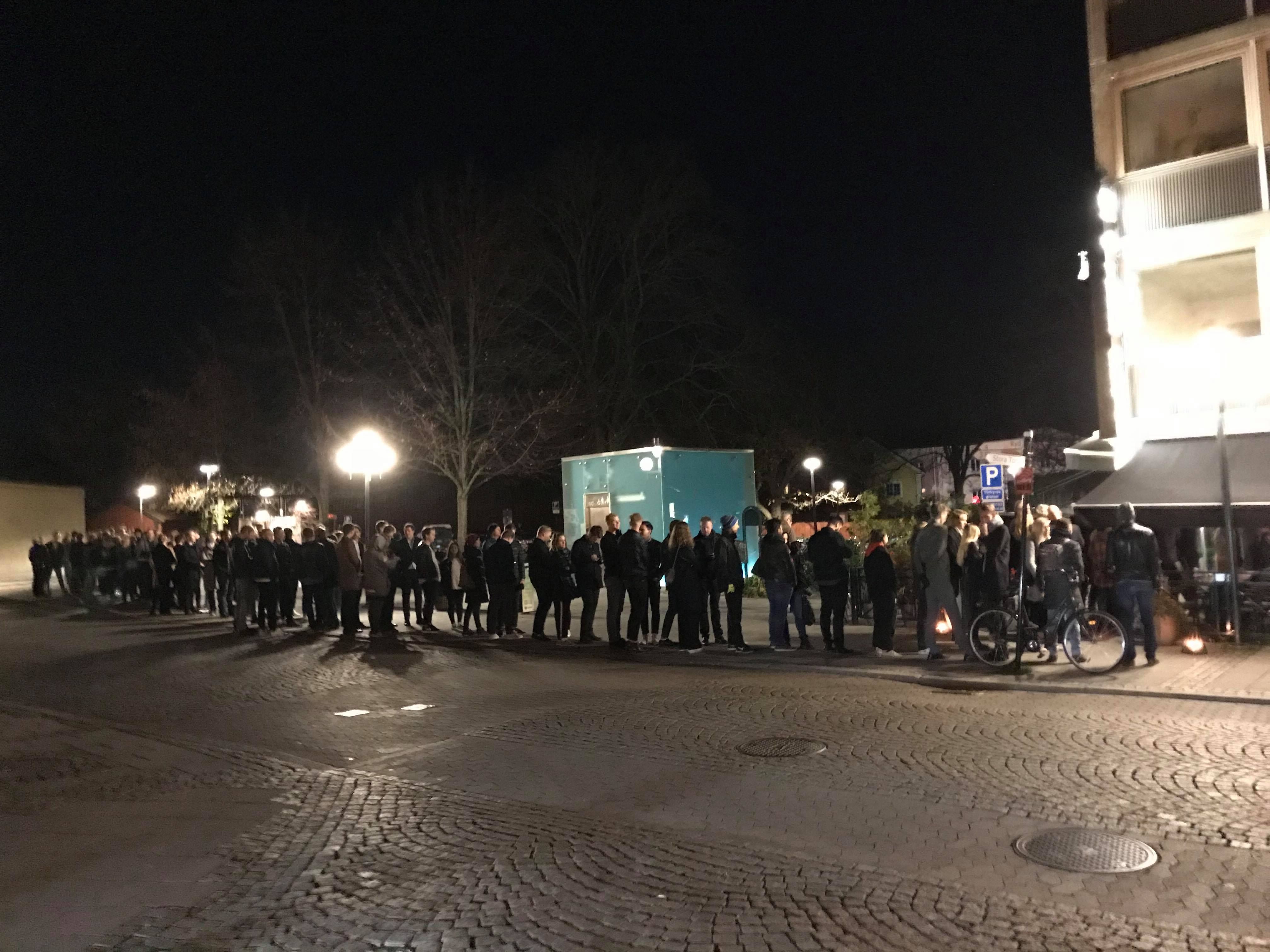 I need to start this blog post with a warning and a caveat. 
First the warning: This is about Linköping's cultural life, so perhaps appeals to a very small group of readers. If you have any sense and are ambivalent to the workings of a small town, please stop reading now. And really, you shouldn't care one hoot - But it's where I live, so I need to get it off my chest. 
Secondly, the caveat:  Yes, this is written with a slight taste of bitterness in my mouth. Up until one year ago I had a weekly comedy night which would regularly sell between 80 - 250 tickets per night. 
In fact while we're here, a little more background: For 18 months I was putting on weekly nights at The Crypt which had the potential to be one of the most exciting venues in Sweden. While I was putting on comedy, music promoters Gaphals were running one or two live music nights there per week. Over a twelve month period, we collectively sold over 18000 tickets. 
18000 tickets in a twelve month period is not bad. This is in a city that has an official policy to become one of Sweden's three biggest event cities. It's ridiculous, it's deluded, but it's absolutely true . You can read all about it here.
18000 tickets per year  - Against the odds we were making things happen in little Linköping 
Unfortunately the venue was (and still is) run by fucking idiots who didn't pay their staff, or invest in the venue… Or most galling, acknowledge that without what we were doing there, those 18000 people would never have walked through their door and bought their food and drink. 
Enough became enough at the beginning of 2017 and Gaphals and LKPG HA HA! pulled out of the venue. Since then, they have hosted the occasional live event. And this Saturday was an exercise in both schadenfreude and embarrassment when the guys from SEMST were in town. 
SEMST - Ahmed Berhan, Jonatan Unge, Branne Pavlovic and Aron Flam are comedians who people love and hate in equal amounts and are exactly the kind of act that would never, ever be booked by a kommunal tjäsnsteman. Think New Circus..then imagine the polar opposite. There is an air of danger about them. They say the wrong thing about the wrong people. And as a result, they are exciting, funny and increasingly popular. 
Putting on a comedy night is relatively simple. Make sure the sound and light works. Let the audience into the venue and keep them happy. The Crypt failed on every point. 
When I got to The Crypt at 20.05, the queue was out of the door and into the street. In fact, The Crypt was so badly organised the last audience member, and this is audience members who had paid good money for a night out, got into the venue at 21.45.

The show started almost two hours late. The beer ran out. The sound and lighting were rubbish, the audience made to feel unwelcome by the staff. What a fiasco! Despite this, the SEMST guy put on a great show. A really great show.. But it was a long thirsty and overpriced evening for the people that stood in line for almost two hours. 
So where is there to put on independent music or comedy in Linköping? Sagateatern? Do me a favour! You can read about what happened last time I set foot in there. L'Orient? Similar problems to The Crypt.. plus their decision to cancel Mr. Cool means that most comedy acts will not go there. Backstage? Outrageously expensive... Skylten? Apart from being a slow motion car crash, which we are watching through our fingers, it is just as expensive as Backstage .. but without a bar or any appeal. 
So shoot… Is there any reason that we should see Linköping as having any credibility as a cultural city? 
********************** 
If you've enjoyed this blog post feel free to share it!
I really enjoy blogging and if you really enjoy it too you can always 'buy me a coffee' by clicking on the button below! 
And while you're here, have a look around my website and find out more about what I do!