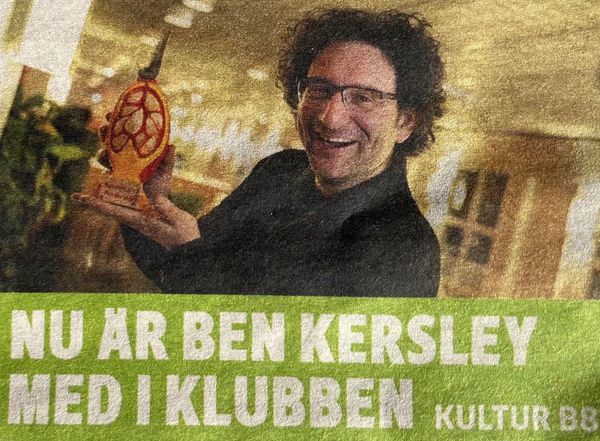 So farewell, 2021! 
It's been a funny old year and looking back, I can't decide whether it's been a fantastic year or a bit of a shitty one. First the shitty bits: Separation, death, fire, and of course a global pandemic (You might have heard of it? Corona? Ring any bells?). If you want to hear more about the shitty things, then you can take me out in person for a coffee, beer or even a three course dinner. Today's blog is going to focus on the achievements and successes of 2021! 
The year started slowly with strict restrictions for COVID meaning that we were still stuck with a maximum audience of EIGHT people for live gigs. I did manage to do a few digital gigs which were all actually quite good fun, performing for little faces in boxes. There are those who choose a Hawaiian beach or a Tyrolean mountain range and there are those who choose the concrete façade of their place of work. There are those who show the chaos of their home office and then there are the ones with the camera off completely. You get to meet all of humanity, boxed.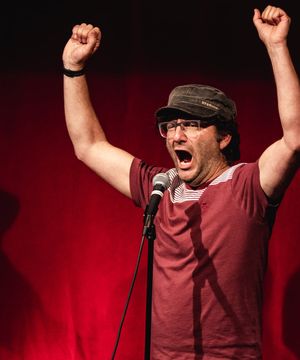 I also tried out a couple of shows indoors for the maximum allowed. I called them 'Rule Of Eight' (Comedy usually relies on a Rule of Three, so I figured this was a bonus!), but with so few people it felt weird charging money for people to just come and have a chat in a circle. It became either an expensive show, or cheap group therapy. 
The rest of the early part of the year was spent applying for money here and there. Some successful applications and some not. The net result however is that I got enough to keep afloat and keep paying myself. So thank you to Kulturrådet, Kommunen, Regionen, Visit Linköping, Film i Öst and even Skatteverket (who will no doubt get ten times the money back from me in the next few months). 
Then came the whiff of summer and lighter restrictions (50 indoors, 100 outdoors). Which meant gigs! With an audience! 
I organised a series of lovely outdoor gigs in a tiny village called Klintemåla on the Swedish archipelago. There's nothing there for 10 months of the year, but over the summer, a friend of mine runs a little shop and the hamlet is filled with people who spend their summers sailing around the Baltic Sea. It was lovely. Gigs in the late evening sun, followed by a sauna and a dip in the calm waters in the dusky midnight sun. I'm looking forward to next year! 
I also did a run of late summer gigs at Dahlbergs in Gamla Linköping. Once again, there was a  lovely atmosphere and the comedians were well looked after by Jessica who runs the place. Henrik Nyblom captured a little of the flavour in this video.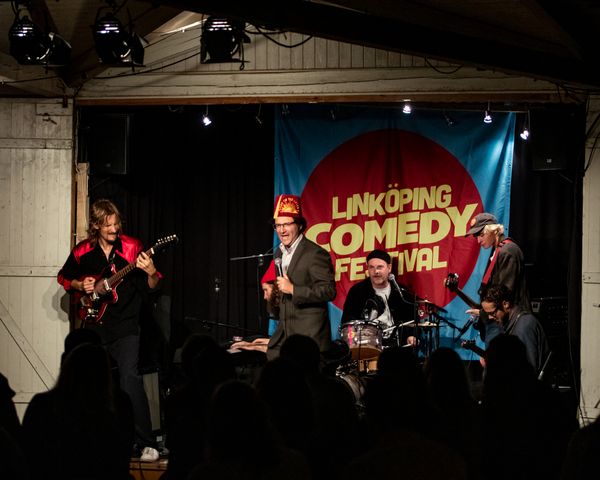 I also got to travel for gigs for the first time in a while! Söderköping! Västervik! Life on the road! 
In September, it was time for the resurrection of The Linköping Comedy Festival. I needed to be a bit clever with venues because of the restrictions, and luckily managed to find a collaboration with a new office complex called Ebbepark who had an empty new build. I also used Dahlbergs and the Wärdshus at Gamla as well as their dansbana. All in all there were nine venues and 20 shows over three days. With restrictions and a tight budget, I still managed to sell around 1000 tickets. That ain't bad! 
There was comedy, music, film, fun, chat and general silliness. I even got to do what I've always dreamt of and show a Chaplin film with live music (That's me with the band) 
And then, at the end of September I got 'The Call'! I was sitting in my office, doing the accounts for the festival, when my phone rang and a voice said 'Hi Ben, this is Lars Winnerbäck'. I was tempted to say 'Who?', but I knew exactly who it was.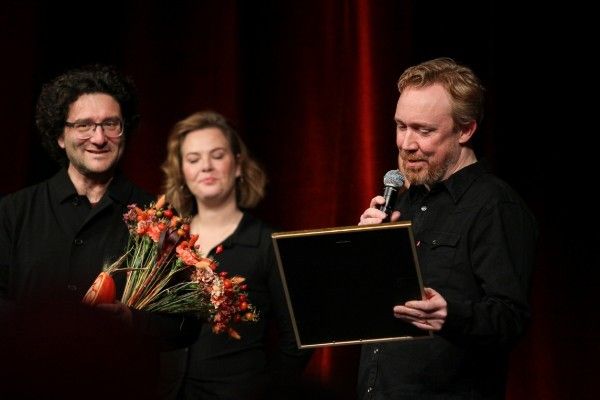 For my non Swedish fanbase (Hello, Mum and Dad!), Lars is Linköping's most famous son, a musician and singer who is one of the most popular artists in Sweden (and apparently Norway too). He sensibly left Linköping 25 years ago and then a few years ago started a prize to recognise people who had contributed to Linköping's cultural life. The prize is called The Nypon (Rosehip) Prize as a nod to one of his songs about his youth in the city. 
It was genuinely a great honour to be awarded the prize which involved an original piece of art by a local artist and a large sum of money. More than any of that, the recognition was priceless. It makes all the gigs in small cafes, crappy cellars, smelly car parks and sticky floored pubs all worth it. Thank you Lars and the board for choosing me this year! 
Other than that, I've been doing lots of voiceover for the usual range of Swedish and international clients. I've also done quite a bit of work for Väderstad, on camera and on mic, which means that from Canada to The Ukraine, I am something of a celebrity among grain farmers of the world!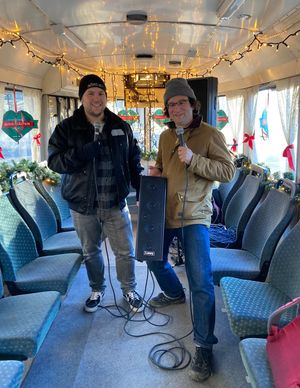 I've also been writing away - I made the final of the NYC Midnight challenge twice, getting to the last 100 of just less than 10000 entrants. I've also been working hard on a book idea. There's still a lot to be written, but I'm chipping away everyday and the narrative and prose are taking shape nicely. The research has been fun too and I now know more about elephants than is healthy unless you work in a zoo. (Yes, there's an elephant in the book). There's many more words to get down in 2022 and if you feel like buying me a coffee (Ko-fi) to get me through to the next ten thousand words, then please feel free! 
My film with Al Pitcher 'Big In Sweden' is getting a bit more exposure and is now available to stream in most countries around the world. If you have access to Plex, Xumo or Tubi, then you can watch it online. Alternatively, it can be rented from Vimeo for a dollar! 
The year ended nicely with a couple of weird gigs. One in Norrköping on a moving tram to raise money for charity, and one called EXTREME Guerilla Stand Up which took place in minus temperatures in a park at night. Low risk for COVID, high risk for hypothermia. 
We'll see what next year brings, so far looking ahead to the comedy festival next autumn, and I've got some gigs booked in at CNEMA  in Norrköping 'The Funny Film Club' where I combine film and stand up. 
I think that next year will be better for everyone, and let's hope the pandemic doesn't drag on too much longer. I'll try and get back to blogging more regularly too… promises, promises…. 
Wishing everybody a Healthy and Happy 2022!
********************** 
If you've enjoyed this blog post feel free to share it!
I really enjoy blogging and if you really enjoy it too you can always 'buy me a coffee' by clicking on the button below! 
And while you're here, have a look around my website and find out more about what I do!