I've been away for a week or so and feel the need to get back to blogging. So here is a very quick and superficial summary of my trip to England. 
Firstly, perhaps I am getting old, but I am still quite amazed by the fact that we left home in Linköping at 8am and arrived just before 8pm at my sister's house. The journey took us through four countries (Sweden, Denmark, Holland and England) and involved planes, trains and automobiles (plus a bus and and a minibus) 
The thing that always strikes me about going back to England is that it's so much easier to chew the fat with people, talk crap, have a decent discussion about nothing in particular. I miss that. 
There's also much more of an underlying sense of anarchy and rule breaking. By which I mean, the rules are there, but the main objective is to bend them without actually breaking them. Everyone is doing it, just don't be the one to get caught. In Sweden, the rules are generally there to be obeyed and observed. When people flaunt them, they do it with abandon and arrogance. In England, you flaunt the rules as a matter of course. The best way to test this is see how Swedes park their cars. 
There's much more traffic in England and the air in the city is generally much worse. 
You can see the whole spectrum of life on the streets in England - From junkies strung out on heroine, to eccentrically dressed multi-millionaires. You also see a much greater ethnic diversity and people of mixed race. In England there is always someone who is better or worse off than you are, weirder than you are, a world apart from who you are. And I guess that makes it easier to be yourself in England. 
The food in the shops is better and more diverse, but it's also possible to eat much worse food, that is much better by far!
And if ever you are travelling through Devon and find yourself near Okehampton, I can heartily recommend Marion's café!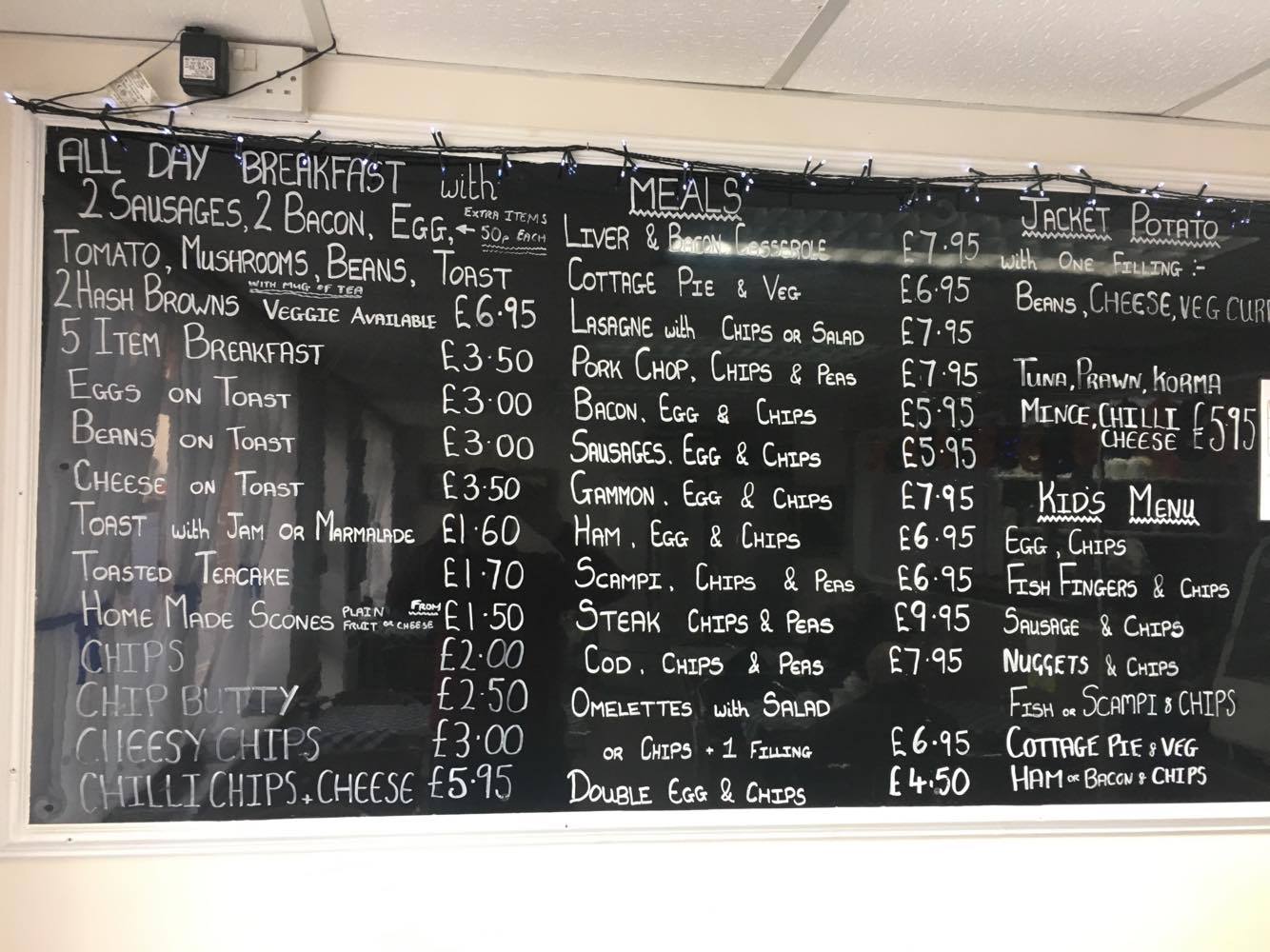 ********************** 
If you've enjoyed this blog post feel free to share it!
I really enjoy blogging and if you really enjoy it too you can always 'buy me a coffee' by clicking on the button below! 
And while you're here, have a look around my website and find out more about what I do!