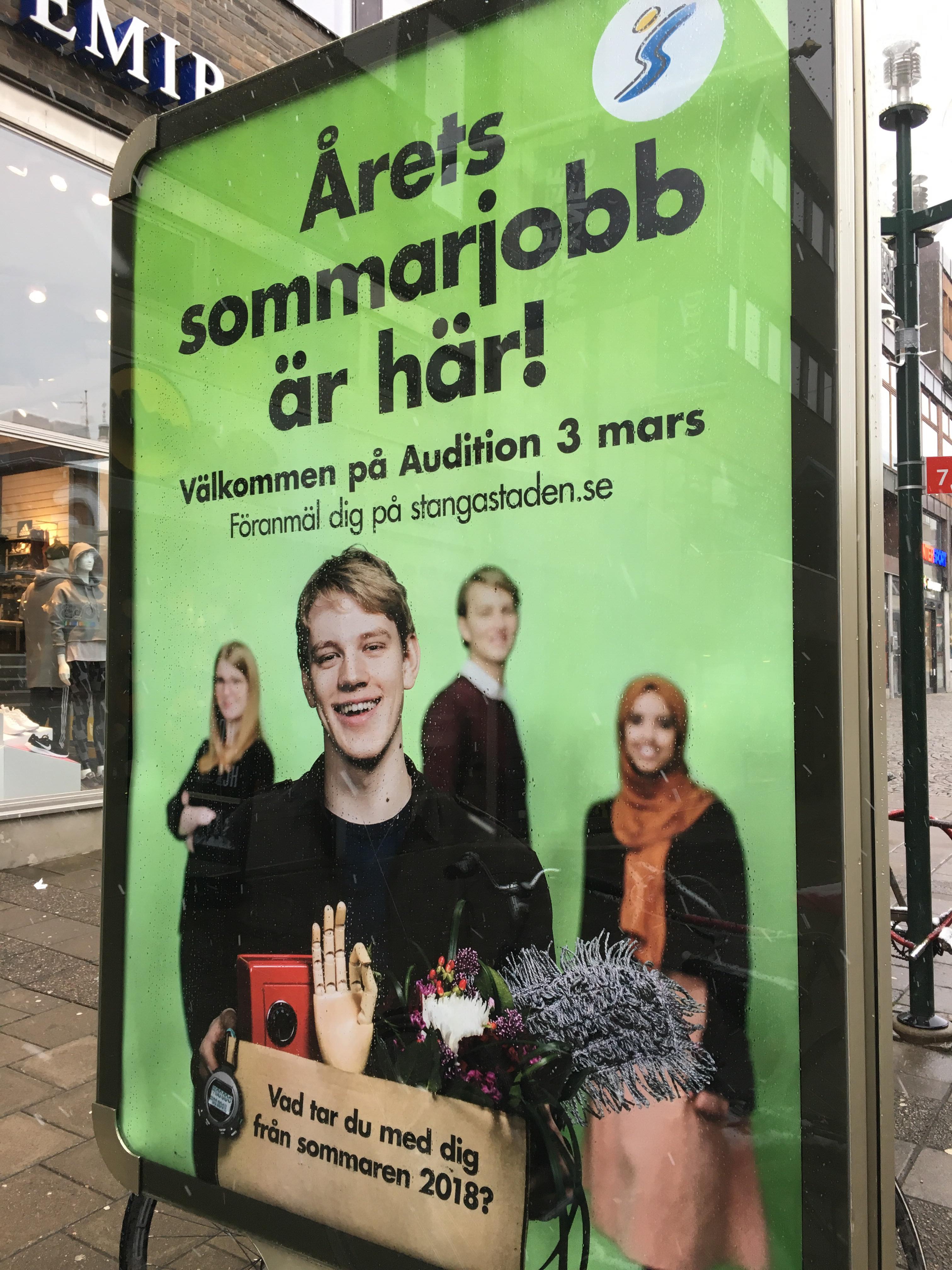 It's that time of year again when we have to remind Stångestaden that unless it involves singing, dancing, juggling, sword-swallowing, playing a musical instrument or making a dog jump through a hoop, it's not an audition.  
The word you are looking for is INTERVIEW.
I wrote about this last year.. and it's almost as if my blog has no influence over Linköping's billboard advertisers and exploiters of the youth at all!
I will not rest (much) until the word audition is no longer seen as a funky, sexy alternative to calling it what it is: An Interview!
The struggle is real. The struggle continues. 
And I would also like to point out that if the press want to talk about this, I'm available for an audition.
********************** 
If you've enjoyed this blog post feel free to share it!
I really enjoy blogging and if you really enjoy it too you can always 'buy me a coffee' by clicking on the button below! 
And while you're here, have a look around my website and find out more about what I do!