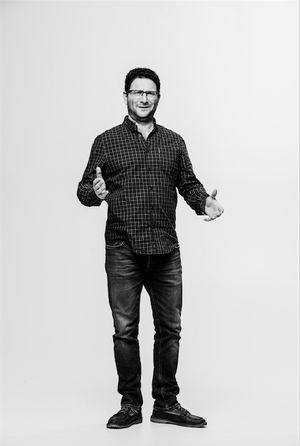 As the year draws to an end, it's time to do a quick summary of the year that has gone. I've snuck away to my office to write this as the smell of cooking rises up the stairs and as the family think that I am making beds and cleaning the bathroom. Friends arrive at the station in half an hour, so need to write fast.. 
Looking back at the year that has gone is always difficult. This year flip flops in my mind between being a very productive year and at the same time a very unproductive one. In terms of putting on live shows, it seems like it's been a bit of a quiet one as I've only really been responsible for producing three live shows in Linköping (compared to 20+ shows in previous years) - That said, the three shows I put on were real barnstormers! 
Firstly in May, on an early summer's night in Gamla Linköping. Just warm enough to be outside, albeit with blankets and warm jackets. It was warm and exciting enough to attract about 400 people to the bandstand. What a night! Live music from seventeen seventeen year olds from Mjölby's Brureband and crazy madcap comedy from Elin Almén and Marcus Berggren which ended with a Håkan Hellström allsång with 400 people singing along and Marcus accompanied on the guitar by Simon, a young singer songwriter from Linköping. Great fun. 
Then in August, we had the Guerilla Stand Up night with me,  Henrik Källman and Al Pitcher at a pay what you can night in an underground carpark. roughly 200 people met on the summer's rainiest night and followed the Brureband (yes, them again) to the secret location. Smashed it. 
And the final gig was at the new venue of New York Legends where I've got more nights booked in in the spring. Isak Jansson, Josefin Sonck and Anton Forsberg (with me as MC, naturally). Sold out which is a good sign of things to come. Looking forward to the spring shows - There are a few more stand up nights in Linköping now, which although it's a bit scary in terms of competition, it's actually healthy for the scene as a whole. 
So that's my 2019 as an arrangör. 
As a writer it's been interesting. The year started with the production of my and Al's sitcom - Al Pitcher På Paus - Having handed the scripts over at the end of January,  from when you lose any input, it was an 'interesting' process to see how far from the original idea the machine of SVT can take it. As a first project, you are obliged to trust the 'experts' at the big TV station. What I've learnt is that SVT probably don't know what they are talking about in terms of comedy. The final result was 'OK', not necessarily bad, but certainly a long way from what I'd hoped. 
On a more positive note, our film Big In Sweden (self financed, independent, self produced) was edited, mixed, graded, and ready to meet the world at the end of May. It's had a few outings - At The Norrköping Film Festival, The Lund Comedy Festival and at The International Road Movie Festival in Pilsen, where it won the prize for Best Feature Film! And to top it all, CMore have bought the film where it can now be viewed in Sweden and it's even going to be shown on TV4 on the morning of January 6th 2020. I'm basically really proud of it and what we achieved on such a small budget with so little time. Check it out if you get the chance, 
The film has been put forward to some other international festivals, so we'll see what happens next. 
On a film note, just before Xmas, I found out that I'd been awarded a grant of 10000kr from Film i Öst to work on a new idea. 
What more? Well… I translated a play from Swedish to English. I've been doing a a fair few voiceovers for all sorts of people. And I've been pitching some new TV ideas and working on reestablishing LKPG HA HA! in Linköping. I've travelled a little bit this year. The family is all good and the kids are growing up fast, so that's all good! 
Then there was Brexit and British politics and general frustrations of doing what I do while living in parochial Linköping .. But let's not get stuck on that. It's the New Year! 
Here's to a healthy and successful 2020!
********************** 
If you've enjoyed this blog post feel free to share it!
I really enjoy blogging and if you really enjoy it too you can always 'buy me a coffee' by clicking on the button below! 
And while you're here, have a look around my website and find out more about what I do!