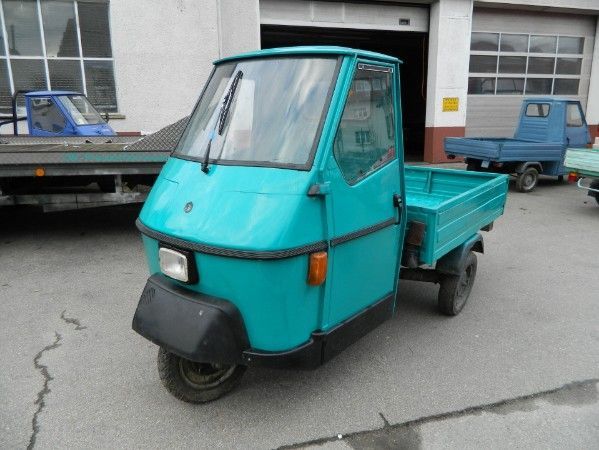 Back in the day it used to be:  'All my friends are getting married and having kids, and I'm like....', 
Then we got older and it became: 'All my friends are getting divorced and having affairs, and I'm like....' 
But now out of the blue, I'm suddenly at the point in my life where it's:
'All my friends are starting crowdfunding projects and building theatres, and I'm like... '
In the past few weeks, I've been invited to help crowdfund the building of two different theatres at different ends of Europe. Let that sink in... Theatres. They are building theatres.
At the beginning of the month, I was up in Stockholm at Al Pitcher's office, working on some writing. It's a dingy basement office in Midsommarkransen that he shares with My and Erik AKA: Presens Impro. In they came, buzzing excitedly and enthusiastically finishing each other's sentences. Probably just doing some kind of crazy impro exercise, I thought. I was impressed by how thoroughly they were immersing themselves in their roles, expertly talking about bank managers and floor plans and a carpenter called Lalle. So believable, such truth and depth in their performances I thought.
You should never stop an actor in full flow  and the best thing is to try and avoid interacting with them other than nodding in agreement. The worst that can happen is that you end up being in one of their sketches, so best to just smile enigmatically without revealing too much. But these guys were good. They started talking about the cost of paintbrushes and multi-level seating. Very convincing performances, I thought. Just keep nodding and smiling, nodding and smiling.
Even for actors they were behaving in a way that was unusually bubbly and hyperbole filled. I did my best to just keep calm as though they were normal people and not Thespians - The last thing you should do if you meet an over emphatic actor is to encourage them.
Eventually , I realised that these guys were on another level. They weren't actually improvising! But they were ready to improvise the role of people who actually knew what they were talking about when it came to raising money, then buying, building and running a theatre. 
In short: From their cellar in Midsommarkransen, Presens Impro had managed to take over another cellar in Midsommarkransen and were going to build a theatre in it. And they were planning on doing this via crowdfunding. Good on them, say I!  And now you can buy a chair, a door, a bit of stage. Pretty much anything is available for the right price and a Swish account. Read more and give them some support here
Just as I sent off my money to My and Erik, up pops an old face from the past - A guy from Birmingham called Jesse; A guy that back when we were at youth theatre was known simply as 'The Kid' mainly because he was a couple of years younger than us, even though he was probably much more worldlywise..  
After spending a month at The Edinburgh Festival with the Kid we wanted him to join our band, Michelle Mother Of The Farting Pencil, Birmingham's answer to the Bonzo Dog Doo Dah Band, but without the musical talent or entertainment value. The plan for gigs was to keep him hidden under a hessian sack until halfway through the set, then after a story about how we had discovered him running wild in the Yorkshire Dales, release him into the audience wearing nothing but a loincloth. This would have been a modest addition to our stage act which already involved a male stripper called Fat Lad Larry Sponge who finished off his act by pouring a can of rice pudding down his boxer shorts. We were ready to take on the world, but the best offer we ever got was a scribbled phone number on the back of a beermat from a guy called Geoff who claimed to be Ruby Turner's manager. Strangely, he never returned our calls. 
The Kid disappeared before his debut with the band. Nothing. No contact, almost as though he knew that the role of The Wild Kid of Yorkshire would have led nowhere but prison, rehab or worst of all, badly attended gigs in Tamworth.
But then, decades later, on social media, up he pops again.
He still looks like a kid, just a kid who is over forty with his youth a distant memory.  And he has become a theatrical type who lives in Germany or Austria or Switzerland or possibly all three. It's somewhere Teutonic anyway. And now he's building his own theatre. Not in a cellar like those crazy improvisers of Midsommarkransen. Oh no. The Kid is building his theatre on the back of a Piaggio scooter van. Literally, a one man theatre with wheels and an engine. He's building a theatre that will be sold out as soon as the first ticket has been bought.
Good on him, say I. And well worth ten Euros of my money. Here's his Go Fund Me page. Go on! Give him ten Euros of your money too!
I've also signed up for a small monthly sum to Henrik Källman's Patreon. No plans to build a theatre, the coward, but well worth supporting. He is a comedian who used to have a bi-weekly column in his local newspaper until his local newspaper decided that they didn't have any money left for luxuries like, you know, writers. So to keep his column and writing going, he's going to carry on in blog form and produce a column every other week. Here's his Patreon page. Chuck him a dollar or two. 
I've given to all three. Not too much, I need to save some money for the next set of friends who suddenly pop up on my social media feed who are building an architecturally challenging aquatic opera house, a circus Big Top made of string vests or a Fez making workshop on the side of a mountain.  
Oh and by the way, as I'm on the subject, you can always buy me a coffee via the Kofi button at the bottom of the page. Cheers! And if you ask nicely, I'll even post up a picture of me drinking the coffee that you have bought for me. Otherwise, help out my friends with their ill advised ideas (Or just write to them and tell them to get a proper job) 
Here's the links:
Presens Impro Källare: https://www.presensimpro.se/presens-improkallare
Jesse's Smallest Theatre In The World: https://www.gofundme.com/the-smallest-theatre-in-the-world
Henrik Källman's 'Varannan Onsdag' : http://patreon.com/varannanonsdag
********************** 
If you've enjoyed this blog post feel free to share it!
I really enjoy blogging and if you really enjoy it too you can always 'buy me a coffee' by clicking on the button below! 
And while you're here, have a look around my website and find out more about what I do!