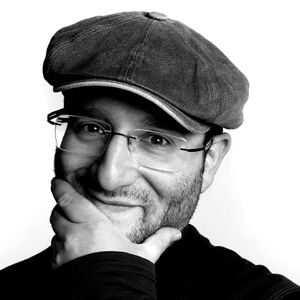 It's the time of year when you are supposed to look back and sum up all your achievements, successes and generally what a great person you are. The summary should also be peppered with a few failures and heartbreak to add a little humility and that through your fallibiity you are all the more brilliant.
I'll try and give it a go, but please accept that I may have missed a few things and I'll just stick to the professional bits without saying too much about the trials and tribulations of life with my wonderful and supportive wife and kids and the parents who have led us on a journey of potentially terminal illness followed by detailed descriptions of the workings and non-workings of the human digestive system. 
So back to the work stuff. Here's a little summary in sort of chronological order. 
Linköping Comedy Festival 2017 - I put on the festival for a second time in February 2017. Four nights, five shows. All but one was sold out - Over 1000 tickets sold. This year won't be as big by any means, basically due to Linköping changing their motto from 'Linköping - Where Ideas Become Reality' to 'Linköping - Not That Kind Of Place'. But the festival for 2017 was a real achievement and this year should be more of a Fringe type festival (i.e. less big names) but I think in terms of comedy it will be just as good if not better. Corren described Festival 2017 as: "Utsålda föreställningar och humor av riktigt hög klass" (Sold out shows with really high class comedy), so get your tickets for 2018 now!
 
Writing a pilot script for Brain Academy - I have started working more regularly with Al Pitcher and the year began with us being commissioned to write a pilot for Peter Settman's company, Brain Academy. Like 99.9% of pilot scripts, this one went no further than being black and white on paper, but we learnt a hell of a lot about how the industry works, which has led to more work and doors opening and we got paid! Was both humbling and frustrating to meet with Settman who in Sweden is a pretty big cheese in the world of TV. Humbling because you listen to someone who has produced as much TV as he has, and that he is giving you his time (and money) and frustrating because meetings would often end with him saying things along the lines of 'Right! I'm off to Los Angeles for a month!' .

We didn't get the series made, but we do still own the rights to the script - So if anyone is interested in a sitcom about a women's football team set in small town Sweden, get in touch! The whole process was fun - I got to meet a few professional footballers and hung out in Östermalm a little bit. 
 
Blogging - Well... Just happy to be blogging really. Nice to have a reason to write and to summarise things that I've done in one place - Also quite proud of my website and blogging is one of the ways to get people to visit it - probably why you are here too!
 
Spring Season at The Crypt  - Over the spring season, I put on roughly one show a week. Some shows did better than others, but on the whole, considering that The Crypt were working hard to be as difficult as possible, I'm pretty happy I managed it. I also got to know Kaj, Patrik and Patrik from Gaphals .. which led to:
 
Almost buying a venue in Linköping  - Not sure if this counts as a failure rather than a success, but this was a hell of a learning process as me and the Gaphals Boys wrote business plans, tried to convince banks to lend us money, looked into the intricacies of alcohol licensing, banged our heads against walls with landlords and generally discovered that the town motto has changed to: 'Linköping - Not That Kind Of Place'. However it did lead to some fairly interesting but equally unproductive meetings with Anders at Visit Linköping who has  been brilliant at championing our cause, but one suspects is also beginning to see the Kafkaesque nightmare of the interaction between the various organisations at play in Linköping. I could be wrong, but I think he has even been heard to mutter 'Linköping - Not That Kind Of Place' under his breath. 
 
Summer Theatre -  This summer I was in a play. A proper play (for kids) with costumes and lighting and other actors. And it was fun! There's something very special about performing in the open air and yes... I'd do it again.. just probably not next summer
 
Loads of Voiceover work - The old vocal chords are continuing to pay the bills. Many thanks to Online Voices, but also to a few other studios. Highlights have included a TV commercial for iZettle, a voiceover for a big gun for the Swedish military , some fun improvised work for a new animation comany called Part One and a voiceover for the government of Rwanda. And not forgetting: 
 
My vinyl debut! - Where I did a voiceover for Throne of Heresy a Death Metal band. And yes.. my voice is now available all over the world, on vinyl, CD or Spotify. 
 
Pilot film - The ball is now well and truly rolling with the film project that I am working on with Al Pitcher and Gustav Skogens. In August 2017 we hit the road and filmed in such glamorous places as Mjölby, Skänninge and Boxholm. Summer 2018 we hit the road again! 
 
Performing - There have been some really very fun live shows this year - I've blogged about some of them, but for me the highlights have been RAW - It's been a few years since I was there last, but Mårten Andersson's club at The Hilton is by far the one of the best places in Sweden to perform. A gig for civil servants who do town planning for seven of Sweden's middle sized towns and of course gig of the year in Grytgöl! 
 
Writing for Canal Digital - I wrote a few nice short ads for Al's campaign for Canal Digital. And I'm pretty happy with the results.
 
In the studio with Felix Herngren - This is more of a brag than an achievement, but when FLX were recording a voiceover in English with Felix Herngren, they asked me into the studio as Felix's language coach. Very much basking in the glory of others here, but it was fun to work with one of Sweden's biggest names and in a really top notch studio in the heart of Stockholm. 
 
Playing the guitar and playing tennis  - Not at the same time (unless you count air guitar on the racket), but I've been doing both a bit more often and yes, I'm rubbish at both... but that doesn't stop me torturing other people with my performances. 

So there we have it - A hastily thrown together summary of the year ... I'm sure I've missed something, so if you want to remind me that I also came up with the cure for cancer or was Donald Trump's hairstylist during 2017, just drop me a line!
********************** 
If you've enjoyed this blog post feel free to share it!
I really enjoy blogging and if you really enjoy it too you can always 'buy me a coffee' by clicking on the button below! 
And while you're here, have a look around my website and find out more about what I do!